Bingo Equipment & Supplies
Table Top Bingo Blowers
These Table Top Bingo Ball Blowers are ideal for those who have limited space and are looking for a quality, economical unit. Choose from our Atom Action Blower with its Vegas style bubble top and hinged front for easy access or our Electric Bingo Blower with heavy gauge steel construction. The features for each of our Table Top Bingo Blowers are listed below.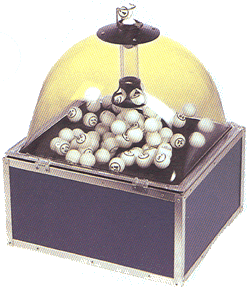 Las Vegas style bubble-top blower
Includes one set of white balls and plastic masterboard
Hinged front for easy removal of balls
Great as Bonanza Bingo® blower
Smooth and quiet motor and blower
Balls continuously mixed and visible
Can work as a manual back-up blower to a console and flashboard
Available in burgundy only
Size: 26"H x 17"W x 19"L
Weight: 28 lbs.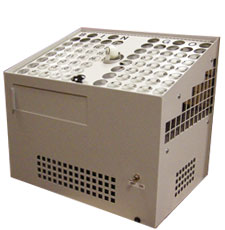 Heavy gauge steel construction
Baked enamel finish
Illuminated interior
Silk screened masterboard
Smooth running induction motor and blower
Balls returned to blower from masterboard
Includes one set of white balls
Size: 18"H x 19½"W x 14½"D
Weight: 25 lbs.


For additional information on any of our Bingo Consoles, including Table Top Bingo Blowers, please contact us at 1-800-233-0828.

Feel free to browse our selection of Bingo Verification Machines or our complete selection of Bingo Supplies including:Bingo Paper, Bingo Daubers, Bingo Games, and more.